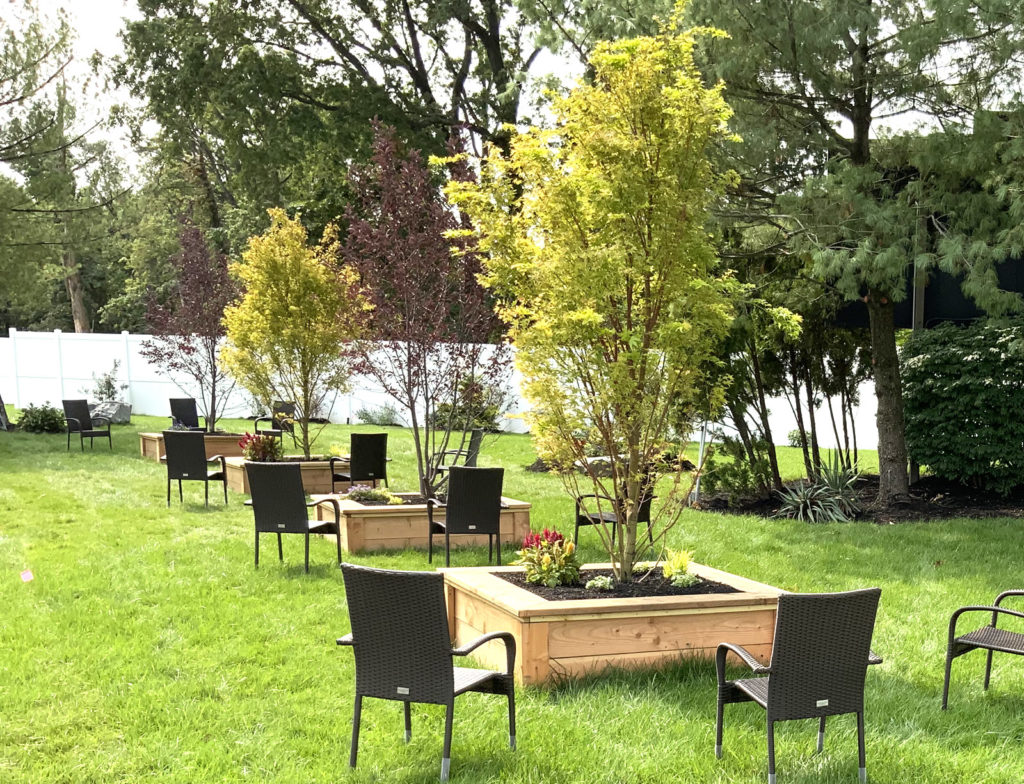 With the beginning of the 2020 fall semester, Cornerstone re-opened its building for students, parents and school professionals. School leadership had spent a great deal of time investigating and then developing effective plans that is ensuring student safety and their educational and clinical success. With the building open, leadership continues to assess evolving student needs and safety guidelines during this pandemic and makes protocol modifications accordingly.
Student Schedules
High School: Full Time and Part Time
To support social distancing and contact reduction, we are using a hybrid student schedule in our high school that combines remote and in-school learning to limit the number of students in the building at the same time. However, all newly enrolled students are invited to attend the school building full-time for at least one month. This provides students with enough time to gain comfort in their new school setting, develop strong relationships with fellow students and does so much to make them feel part of the Cornerstone Experience. Also, in this very challenging time, it helps them connect with educational, clinical and medical staff which, of course, is critical. After a month or more, they then transition to the hybrid schedule with all other high school students. This schedule separates students into two groups. Each attend school two days a week while alternating attendance every other Wednesday.
Middle School: Full Time All the Time
In our middle school, students attend school in-person full-time rather than a hybrid schedule. We have re-organized a number of rooms in the middle school so that we are able to maintain the necessary social distancing to protect the safety of our students and staff with all middle school students in the building every day.
Pathways: Full Time All the Time
In our specialized suite for students struggling with school avoidance, attendance is also full-time. This is so important in first helping these students regain the comfort of attending a school setting and then transition to our high school and middle school.
Parents always have the option of maintaining their child at home and participate in the school virtually in all grades and settings.
Safety as a Priority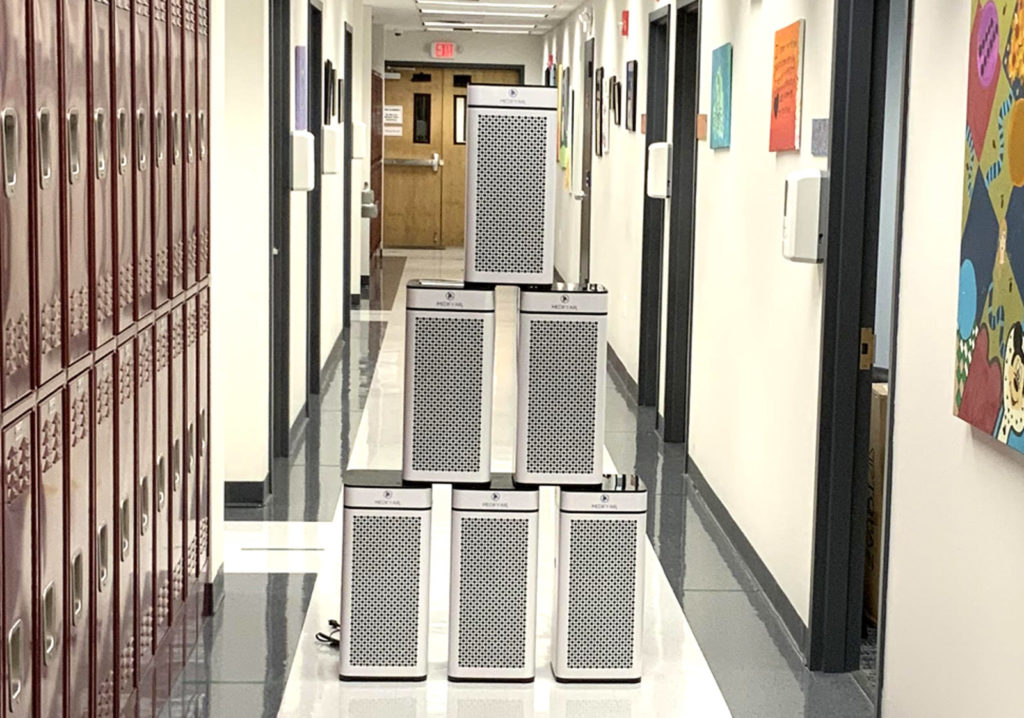 We have taken many steps to help ensure the safety of everyone in our building during this pandemic: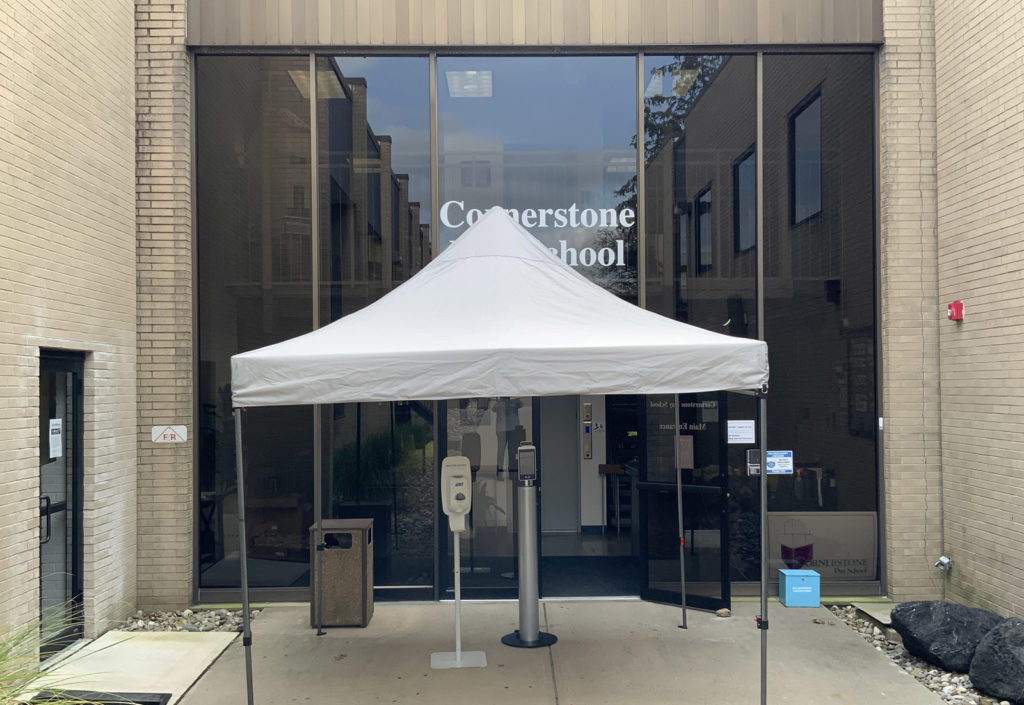 Medify air purification systems have been installed in every room in the school in which students and/or staff group together. Operating throughout the full school day, each unit uses Hepa 13 filters which remove bacteria and virus carriers from the air.

MERV13 air filters have been installed in all of our heating and air conditioning units. These greatly improve the quality of a building's indoor air.

Students, staff and visitors are required to wear masks at all times in the building and undergo a temperature check upon entry. Visitors are also screened for COVID symptoms and any relevant history as well.

A daytime custodian cleans and disinfects all touchable surfaces (in particular, bathrooms, door knobs, and handrails) throughout the entire school day. This cleaning and disinfecting routine is repeated each evening as part of the daily cleaning procedure as well.

Staff and students are trained to follow social distancing and other important health and wellness guidelines. Hand sanitizer machines have been installed at the entrance of every room.

Weather permitting, we use Cornerstone's outdoor fields and seating areas so that students can briefly remove their masks and relax while maintaining social distance. When possible, we have lunch, classes, and therapy groups outdoors as well.
The Full School Experience From Home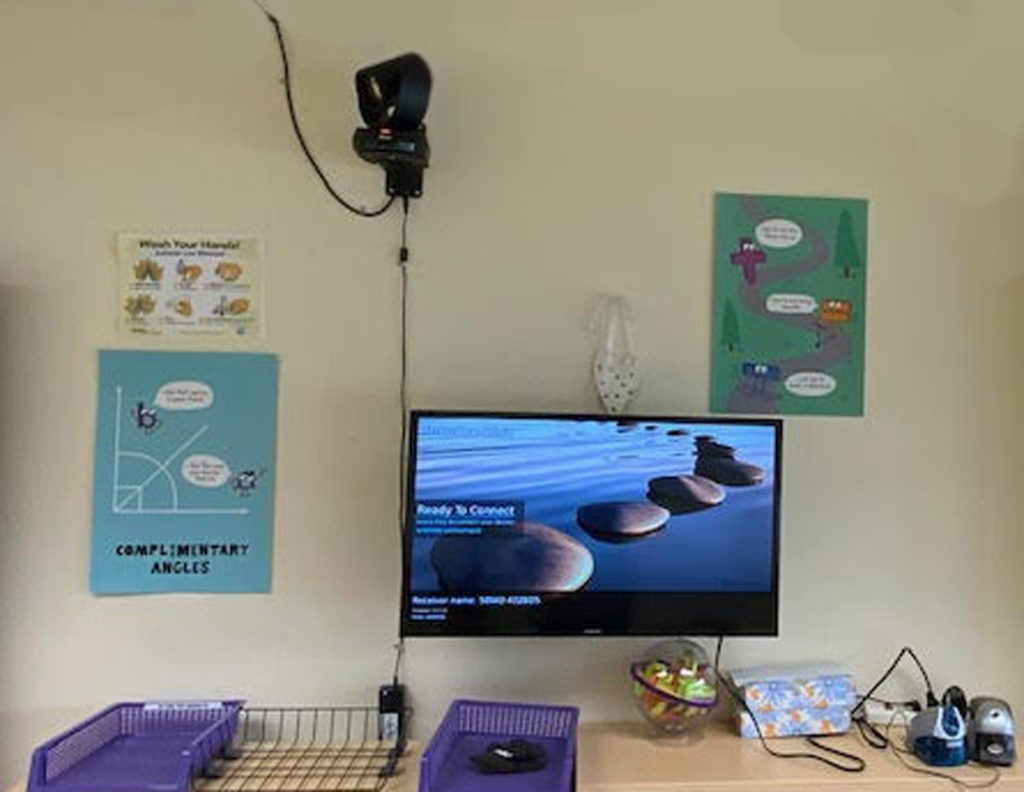 Key to our success for students attending school from home, as part of the hybrid schedule or for those at home full-time, is that all students fully participate virtually during the complete school day. We use Zoom, Google Classroom and Google Docs for academic instruction, electives, therapy, and related services with school provided Chromebooks. To enhance their experience, we have installed sophisticated video cameras and monitors in each classroom so that students have an authentic learning experience while participating from home. Teachers livestream their lessons, allowing students at home to follow along with each lesson, actively engage in class discussions, and both see and be seen by their peers "in real-time."
Our teachers also provide daily academic support for those students needing additional support to adjust to distance learning.
During last year's school closure, we created many opportunities for students to virtually engage in the full Cornerstone Experience. These efforts were so successful that we have continued them during this school year and they include:
Virtual field trips such as visiting museums, parks and historical sites.

Virtual mindfulness walks where students and clinicians go outside with their laptops and walk their own neighborhood together or visit a mindfulness website together.

Virtual Workshops facilitated by community experts and staff showcasing their hobbies and talents. Workshops include something for everyone: yoga, social deduction and games, dance, make-up application, Hip Hop and poetry, acting, math SAT prep, social justice, art through the artists lens, virtual choir, fitness, and virtual escape rooms.
We, of course, hope that this pandemic ends soon but regardless, remain strongly committed to ensuring the safety of our students and providing all, whether participating in the building or from home, the complete Cornerstone Experience.